Powered By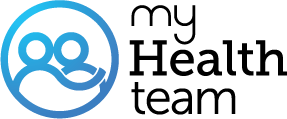 Real members of MyFibroTeam have posted questions and answers that support our community guidelines, and should not be taken as medical advice. Looking for the latest medically reviewed content by doctors and experts?
Visit our resource section.
Does Anybody Use CBD Oil

I've heard CBD oil works for fibromyalgia and I bought it today... has anybody else tried it and is there a specific brand you would recommend I live in Nebraska so Medical marijuana isn't available
I cannot stress enough that you have to have to HAVE TO be sure your product is the real thing. My first one wasn't, and I could have stopped there and said it's crap, it doesn't work. However, thankfully I didn't!! Bought a bottle in NM from a trusted source and it's helpful, just wish it wasn't so expensive. Heading further west in a few weeks and will also purchase cannabis edibles and topicals because we know they work; I need a very low THC/ high CBD strain though, because I want simply pain relief.
Don't give up, just find a reputable source. Gentle hugs and Blessings!!
I haven't tried it yet, but a friend said she rubs it on the back of her neck and in 5 to 10 minutes her headache is gone. Keep us posted!! :)
I heard that it does help and can be found at any Smoke or herbal shops. Here in El Paso We have several of these shops and I found the oil (to expensive), I went to an herbal shop and got a Salve $2.80, compared to $85 Salve works great! YOU can order the oil online its all ledgit since its just CBD and doesn't contain THC. One website I looked at was sister of the valley. you can also google the oil and various sites will came up. Just make sure it's a ledgit site and the oil only has CBD.
I buy my salve from a nunnery here in California , www.sisters of the valley.org they carry salves , oil , tincture, soaps etc
Join today!
Start meeting others who understand