Powered By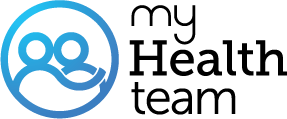 Real members of MyFibroTeam have posted questions and answers that support our community guidelines, and should not be taken as medical advice. Looking for the latest medically reviewed content by doctors and experts?
Visit our resource section.
Does Everything I Post Go To Everyone Or Just A Friend I Am Talking To And How Does That Work

Depending on which setting you have it on Morris, that category of audience will see it. I hope they instill a private messaging feature on this app/site soon. I have wondered why they don't have one before now, actually.
I meant like talking to someone about problems that I am having that I think that they may have an answer like another of the guys nothing inappropriate
Unless you post it for adults only or for women only, etc, everyone can see it. That is why we have to watch what we are saying, as Fibromyalgia doesn't just strike adults. There are teenagers and younger on this site.
ok thank you for clearing that up :)
Join today!
Start meeting others who understand