Powered By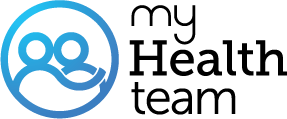 Real members of MyFibroTeam have posted questions and answers that support our community guidelines, and should not be taken as medical advice. Looking for the latest medically reviewed content by doctors and experts?
Visit our resource section.
Muscle Cramping And Twitching, No Reflexes, Swelling

Does anyone else experience severe muscle cramping, tightness and extreme soreness in their leg and back muscles. I am on magnesium, and my blood levels show up normal. I also have small muscle twitching at random places all over my body. I also have no reflexes in legs and feet. I also have swelling in my hands, lumps inside my elbows and behind my knees, these lumps are sore when pressed.
twitches have been for years before taking Lyrica. And the doctor doesn't seem too interested in these lumps. Although, my neuro is sending me for tests for Mixed Connective Tissue Disease.
The lumps sound like they could be lymph nodes. If they are swollen your body is fighting inflammation. I get the twitches in my legs a lot. I also get bad restless leg syndrome at night. Magnesium is meant to help but I found I absorb it better through the skin than in my stomach. There probably isn't anything that will fix this for you 100%, but there will be things you can do to improve the cramps and twitching and general soreness. You need a doctor who will listen properly to start with, if you already have a good doc you are half way there... :)
I get bad Muscle twitching I'm on muscle relaxers n they help some. It's not fun
Also, have you tried adding calcium to your diet? Sometimes low calcium can cause sore legs too. If the bumps travel anywhere other than those two places, it might be Dercum's disease.
Have you tried an epsom salt bath versus magnesium supplements? I know that heat can help this pain a lot. RLS is common with FM from what I've seen. Has the doctor checked these lumps? If after the doctor has checked them and says that they're harmless and can give you a name, then maybe see what you can find on the internet. If it is lymph nodes, (an it kinda sounds like it) it is important to find out why.
Join today!
Start meeting others who understand