Powered By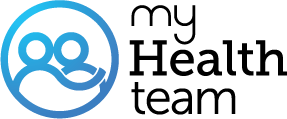 How Many Of You Were Diagnosed After A Fall?
A MyFibroTeam Member
I have noticed that many of us have fallen prior to being diagnosed with fibromyalgia. I fell and broke my foot, then was diagnoed with breast CA which led into fibro. Anyone else notice that?
I've read numerous times it is brought on by an accident, surgery or a life changing shock to your body!! Mine definitely came on from stress caused by WSIB and three unsuccessful surgeries on my shoulders which left me with s huge life change with useless arms! I totally believe these!!
Mine emerged after an extremely stressful and traumatic experience
It can also emerge after pregnany...thinking any physical or emotional stress
I fell whilst working as a midwife resulting in myself having to have surgery.
Fibro occurs often after an injury, stress or an illness. The injury can even be a minor injury. I had injured my back then along came fibro.
Join today!
Start meeting others who understand