Powered By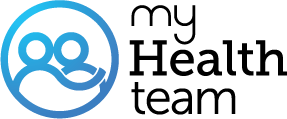 Real members of MyFibroTeam have posted questions and answers that support our community guidelines, and should not be taken as medical advice. Looking for the latest medically reviewed content by doctors and experts?
Visit our resource section.
Soda

Does anyone find there self craving and drinking nothing but soda?
Shortly after I got sick I started drinking nothing but soda n of course my beloved red bull.
I know there both terrible but I can't stop n I think that my weight gain isn't just from the meds. I think some of it is from soda
Any thoughts
Once I stopped drinking soda and started drinking unsweetened tea I no longer liked the taste of soda. It just tastes too sweet and has too much acid. I've found some really great tea flavors (coconut, peach, sour apple &wild strawberry, etc) I love to make new flavors to see what they taste like. My favorite is a combination of coconut, mango and apricot. It is soooooo good.
Yes, I was addicted to soda for many years. I could not lose weight . Finally, I tried very hard and it was like withdrawals from the sugar. My doctor had me take amino acids in a pill and it helped the cravings. It has been 1 1/2 years without soda. My weight loss 30 pounds. I still crave sugar and miss my favorite soda but don't give in to the cravings . I still have weight to lose and trying to eat smaller portions. I must drink alot of water everyday.
COFFEE ,COFFEE and more COFFEE.......then some water needs to be ice cold.
you know...it's really weird that you mention that because growing up i never drank soda, however after my daughter was born (that's when my fibro started) I started craving soda! I have been struggling to stop drinking it ever since.
If anyone were to ask me the one food they should remove completely from their diet, it would be soda. It is so bad for you. It's also becoming one of the top reasons for onset of type two diabetes in this country.
There are so many ways to dress up water if you don't care for it and you think that you might not be getting enough. Fresh fruit is the best especially if you let whatever fruit you pick set overnight in a big container of water in the fridge.
And yes, you will loose weight if you give up your soda.
Challenge yourself! You can do this!
xxxx
Join today!
Start meeting others who understand