Powered By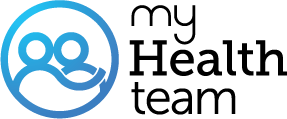 Looking For A Sweetner I Can Use
A MyFibroTeam Member
Does anyone know a sweetner that is ok to use? Is stevia ok?
Really stevia causes ❤️ palpitations? Ok I should stop but don't have a substitute! Had ❤️ monitor normal and blood pressure
normal. Shoot it works so well😕
Yes and it is natural I got it at health food store.
Stevita brand liquid drops are the only stevis that I have found that do not contain the erythritol.
Honey. Pure maple syrup. Dates.
I just use all natural sugar. No side effects. And I'm diabetic, but it doesn't cause my blood sugar to go up either. It's alot better than any artificial sugars. They cause me too much pain.
Monk Fruit, it's been used for thousand years! It does not give me heart palps like stevia and much better to bake with. Stevia makes baking anything like plastic. Monk fruit is once for once like sugar and good for glucose levels.
Stevia leaf extract is supposed to be the best choice
My daughter likes the Agave nectar and stevia is okay for her. My body is a sugar or corn syrup type.
Join today!
Start meeting others who understand