Powered By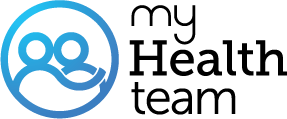 Do Anyone Else Have Bowel Problems
A MyFibroTeam Member
Here for the past two months I have problems with my bowels, I.E. diarrhea, gas, bloating, painful cramps, ect.
The past two days I have nothing much what I call rainbow poop, i have pooped all sorts of colors anywhere from pea green to black tary... I am really starting to worry...
There are times, where I feel like I am going to lose control of my bowels, and have to rush to the bathroom only to make it just in time. Also there are times where I poop multiple times a day, more than three times...
Is any of the cause to totally freak out as I am about to, or normal with Fibro?
Yuppp... Its just another wonderful gift from that unwanted/unasked for "B"ish....we know by the name of Fibroidmyagia 😏
Thank you all!!! My dr thinks is IBS. So my bathroom and I will now be best friends!!! As of right now I am feeling ok, and my bowels are being good.
Doctor Doctor give me the news is it IBS? I would go soon. I totally agree with VictoriaCorrinne. Some time I will have to tell you a story about my IBS and the shore. Words of wisdom, "Stay close to a bathroom"
I have had irritable bowel syndrome my whole life and this sounds like it.
When I eat certain foods I get horrible cramps that make me nauseous, I get hot and sweaty and almost go on myself! Sometimes 7 -10 times a day. It causes bloating and fatigue as well. I would definitely go to the gastroenterologist. Probiotics definitely help and a gluten free diet helps too. I also drink kefir and it helps too!
Sounds like Irritable Bowel Syndrome
Go see a gastro doctor and get checked out. I wouldn't play around with that.
Yes I know exactly what u are talking about..I'm having issues,we're I don't make it to the restroom,I have other problems,but this one💩I feel like i have no control.maybe see ur doctor..I knowvIBS is common for people with Fybro..hopevthings get better for u. ALISA MINGUS😉
Get to your dr right away. Tell them the above and that you need to get in now! This is cause for concern.
Join today!
Start meeting others who understand