Powered By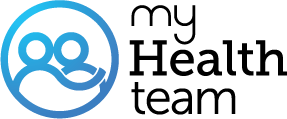 A MyFibroTeam Member
I have been tested for RA and it was negative however I have a couple of friends with it and have the same symptoms as they do. Does anyone else feel like they may have misdiagnosed RA or is it just more symptoms of fibro? So frustrating.
If you feel there is something wrong, see a different doctor for a second, third and/or fourth opinion if needed. All "opinions" are the subjective probabilities in the areas of educational and socioeconomic qualities of each and every doctor.
I had injections in my neck, and hips. I had to be put to sleep for them, but they really helped me. It wasn't cortisone shots.
I had them once didn't help and even though i have Medicaid i still don't see any reason to send good money after bad
I would need neurologists.
You can be RA negative and still have RA... I am RA factor postive but dont have RA.. thats what i was told by doctor at the hospital ..
No trigger point injections just caused me more pain.
@SherryBensonIve had so many cortisone injections in my back, they refused to believe it wasnt helping. I finally refused to get anymore because its so painful to have done. I kept hanging on to it will help. Has it helped you?
Join today!
Start meeting others who understand