Powered By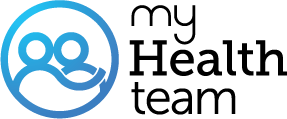 A Question For The Christian Warriors
A MyFibroTeam Member
For those of you who are Christian, how has your spouse or SO handled your DX or even your bad days. I thought everything was going better but after the "new Dr " check up (he made me an appointment with his Dr) the SO asked me if I was tired of Dealing with it all. Then told me I can get healed and prayed over. I let him know I've done that, so now I am not sure if He is questioning my faith, since I have not gotten better. How have you and yours handled all of this?
I've heard so many people say that their spouse left them because of it. Karma will come his way. I believe in God and I think God should be the first priority. I pray, alot. Prednisone has been my answer to feeling better. I take it because of chronic bronchial asthma and I realized that when I was having a bout with that, that taking prednisone was helping my pain so much! I don't like taking it but I had rather has some good days without pain. I will suffer whatever comes my way later.
Any Christian knows this is a fallen world and with that comes death and disease. It's truly as simple as that. If others want to burden themselves with placing God's healing grace on themselves by either praying harder or believing harder, that's their own personal burden. But it's God's decision on where miracles occur, not ours. Instead use the miracle of all the beauty around us to battle the suffering we endure, rather than focusing on how much pain we feel. Find joy in the everyday miracle of life and God's graces by being grateful for what we have. Gratitude attitude my mom called it. It gets me through the day.
I just came across this question and I see it has not been discussed in awhile. I just thought I would add my thoughts and beliefs. I truly believe that God allows suffering in order to draw us closer to Him. It is not a punishment and some of the holiest people we have
known and read about suffered tremendously. I think this is our path to salvation if we accept this heavy cross. We know our Lord is all loving. In Eternity we will understand things clearly, but my Faith teaches that God knows what is best for me. Suffering is a tough subject, and I am not saying we have to be .
Martyrs....we should try whatever it takes to get well. But in the end I must accept God's will for my life on this Earth and strive for peace of soul. Also, Suffering teaches us compassion towards others, and THAT is a gift. I have never met such caring and beautiful people as as I have on this site...Bless you and keep praying for one another!🙏
Just because someone's a Christian doesn't mean they're not stupid. I'm married to a preacher and I cannot even remember how many dumb, stupid, insensitive remarks I have heard other Christians say to people with chronic illnesses. All we can do is forgive them and get on with our day.
I thank you all for you answers.
I believe that what a lot of people believe in is the health and wealth faith. If you believe you will be healthy and wealthy but that is so not the case. Don't let other people make you think you do not believe because you have this. Yes we will all at one time or another have a hard time with it but our faith is what does keep us going and what gives us peace when we probably wouldn't be able to have that peace otherwise. I'm sorry your SO is making you doubt that but please try not to fall into that trap as it is not the case at all. Prayers and HUGS.
I have gone through so much in my life, I have made my old counselor cry. She is a women that has heard many people's struggles. And although I have been through more than all her clients, I am the highest functioning person (meaning I go on with life). The only reason I survive everyday is through the grace of God. I think that everything had brought me closer to God and made me stronger. I share my stories to inspire because if I went through it and am still able to go on, you can too. I have bad days, question and loathe my pain. But God helps me, so does rest, eating right and doing a million other things. Without God, I don't know where I'd be.
I must first of all state that I divorced my 4th and last husband in Sept 2015. His unwillingness to treat my fibro as a real disease is one cause of the divorce. He claims to be a Christian, I know I am a Christian. I have been told by several people to be prayed for repeatedly, and that someday, God would show His mercy and heal me physically. I try not to let my health get in the way of my journey with my Saviour, and it is hard at times. but, I know He is right next to me all the time, no matter how badly I hurt physically.
I have found great comfort in my faith. I have never questioned the why me scenario rather sought strength through His word and through prayer. In fact I learn and gain a deeper understanding about my faith on the bad days.
I'm not married either , in that We don't have a piece of paper saying we are but have been together for over five years
Sam is not a Christian and doesn't go to church with me. He has never questioned me on my faith in relation to my condition and is totally supportive of me in my beliefs and in helping me deal with whatever Fibro throws at me.
I like to believe that we were meant to be and that God put us together for a reason.
I don't believe this is my cross to bear but that the cross was bore for me and my salvation and that this is in His plan for me which is why he also 'gave' me Sam
Gentle hugs xx
In times like these it's easy to question our faith. Yet this is the time to believe and be strong. Only Jesus and God knows why we are plagued with this illness. It has absolutely nothing to do with others and whether or not we are faithful Christians as well. I am New Apostolic and have a great priest. My office bearer never judges, he supports and prays when I need it. Surround yourselves with loving and caring individuals. Take care and God bless.
Join today!
Start meeting others who understand