Powered By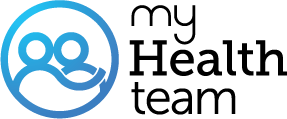 A MyFibroTeam Member
I have a small rash on my wrist, it is bumpy and itchy. I have not changed anything like detergent, soaps,etc. I was wondering if this is going on with anyone with FM or do anyone knows this is part or this crazy disease?
Yes your body changing your may develop anything just go with the flow
I'm gonna try coco butter, I have plenty of that.
I get rashes on my arms and legs. That will itch and I use Coco butter on them to help with the itching. Also my scalp will itch before a major flair.
I get a recurring rash on my back, I have been diagnosed with recurring shingles
Huh! Thanks ladies!
I would have never thought it all of your comments were so helpful, I didn't realize FM was more than pain. Now I have a ithchy burning rash! Ha!!
I break out a lot Then with the hives right before a flare up.
Yes, my elbow gets a rash and more than the other! It's itchy and my skin has turn dark and I hate it!
Yes. It seems it's part of the disease. My skin started doing the same 3 or 4 years ago. Nothing I've tried relieves it for long. Sometimes I can go a few weeks without it and my skin clears up. It's so incredibly itchy. Sometimes it's little bumps that become blisters and sometimes it's long welts like hives. Mine flares up in shopping centres.
Join today!
Start meeting others who understand