Powered By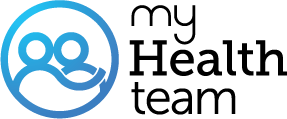 Real members of MyFibroTeam have posted questions and answers that support our community guidelines, and should not be taken as medical advice. Looking for the latest medically reviewed content by doctors and experts?
Visit our resource section.
Headaches

Does anybody have any ways to help ease headaches I have been suffering with them for about a week and a half now and they are so annoying and painful.
I take a naproxen and then go lay down in a dark quiet room. Sometimes all I need is a good rest.
I know this sounds unhealthy but I take tylenol with a strong cup of coffee. It usually works but if I'm getting a lot of headaches I visit a chiropractor. Sometimes it's a matter of some spinal adjustment and massage.
I went to my neurologist who put me on Topamax which helps prevent headaches. Sometimes I still get them...they seem to come in cycles. Sometimes I end up taking ibuprofen and a tylenol which seems to help.
Yes I agree with jen, I use heat pads u can put into microwave, you can get stronger medication from gp but they made my chest go tight , but it's different for everyone, Indian massage is the best , you might want to try that I can get one for £18, they get into all your pulse points magic when you walk out headache free. Hope that's some help xx
I have chronic headaches and I have found that the Tramadol with acetaminophen helps.
Join today!
Start meeting others who understand