Powered By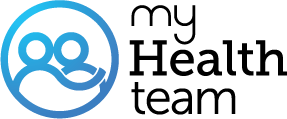 What Vitamins/supplements Or Any Combination Of Them, And Alternative Treatments Are Available For This?
A MyFibroTeam Member
I'm not getting any feedback from my doctors regarding this, and I know that there are other alternatives to treatment besides narcotics and sticking needles in your spine. I feel that those should be the last resort treatment if nothing else works. I am new to this website so I was told to start here to get help. Thank you.
Hi A ll,
As Patricia said, it is an individual journey. We are all different and our bodies can tolerate certain things and others we cannot. It is definitely trial and error. I was diagnosed in 2014 and I believe I have tried everything that has been mentioned here by o thers. I have had the most success with changing my diet to clean eating. Gave up sodas, sugar and artificial ingredients. What a difference! I do light stretching and kegels for bladder weakness. (By the way they work if you stick with it.) I also pray and meditate. I am on one medication for inflammation and one for fibro fog. They help. Good luck to everyone! Keep trying and don't give up.
Dede
1 of my neurologist said the Mediterranean diet was good and helps the pain.
The Complex Chronic Disease Clinic (Fibro Clinic) I am attending in Vancouver has me on Omega 3, Vitamin D, Calcium and they had me on Magnesium, As I have IBS my GI specialist said if you have IBS do not take magnesium which I was. This makes the situation all that much worse as its a laxative. They want me swimming, taking gentle walks. Eating healthy- so I am Clean Eating. They gave me foods to eat to fight inflammation, foods I cannot eat as I have IBS and I.C. Its very confusing as they contradict each other (the lists given to me) as I have opposing symptoms. I have had Fibro for over 40 years and as Anna said it's an individual journey. You learn by trial and error what works and nothing happens over night. Good Luck on your journey.
A good prenatal vitamin, d3, b complex(b3 b6 b12) cherry juice or dried cherries help a bit with joint pain and stiffness melatonin helps sleeplessness
I find glucosamine chondriton (not sure of spelling) helps. I wasn't sure if it was helping but when I ran out I really noticed the difference. I also have arthritis, good luck 😊
Magnesium! I also take B12 and Vitamin D. But you need to check and see if you are deficient. I eat various seasonings in my foods.
I have that done to my spine and neck. It was awful. Never helped. The ones in my neck made my migraine worse. I even know people that has had pain steaulater put in for pain with no success.
My doctor always insists on 10-15 of gentle stretching at least two times per day as well as 45 minutes of aerobic exercise most days to help with fibro. I think yoga can be very beneficial as well as massage/myofascial release therapies. I also do chiropractic care as often as possible which usually only ends up being about once a month--it includes heat packs and TENS. The problem is that every single one of us is different meaning we have very different tolerances, pain thresholds, and helpful therapies/supplements. It's definitely trial and error when it comes to Rx meds as well as alternative methods. Good luck!
I see a chiropractor for treatment. If I don't get my spine adjusted at least once a week I can barely function. I also take 10,000 IU of Vitamin D a day. I have found that if I eliminate sugar that helps my inflammation. You should also be taking a good probiotic. That will help with your immune system. Your gut is the heart of the immune system and getting it in good working order will help.
I'm having the same trouble with doctors, I don't think Dr's are very well educated when it comes to fibro. I research a lot on this god awful condition and have tried things that have been recommended such as fish oils vitamin D, zinc, glucosamine etc, even trying to drink beetroot juice as it's supposed to help but so far iv not found anything to be of help.
I hope others maybe of some help ☺
Join today!
Start meeting others who understand