Powered By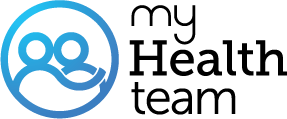 Real members of MyFibroTeam have posted questions and answers that support our community guidelines, and should not be taken as medical advice. Looking for the latest medically reviewed content by doctors and experts?
Visit our resource section.
Itchy Ears

Does anyone suffer with ichy ears , somtimes I fell I want to put a little brush in them they itch way deep inside. Also seem watery
I have this problem too. I haven't found anything to help it either. I experimented with my diet, ear cleaners, allergy meds. I've noticed my ears itch, my eyes itch, I am more sensitive to smells. I have a stuffy nose when I go to bed. (I've tried to find the source with no luck)The back of my head itches like heat rash. In fact all my five senses are more sensitive to everything. Sorry for the rant and sorry I can't help with a solution.
I have ringing and itching drives me crazy
I have itchy ears sometime and I put swimmers ear after washing hair. It works for me to stop the itching. Hope it helps.
Yes I get itching all over my body including scalp, ears, neck, shoulders, shoulder blades, chest, inner thighs, pubic region, and just below the cleavage.It sucks when it flares up.
yep all the time but my ears can get full of wax I feel like I have to clean them out daily I understnad what you are going through
Join today!
Start meeting others who understand