Powered By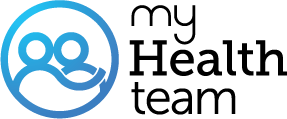 Real members of MyFibroTeam have posted questions and answers that support our community guidelines, and should not be taken as medical advice. Looking for the latest medically reviewed content by doctors and experts?
Visit our resource section.
I'm At A Point That I Need To Give Up Work But Finances Are So Tight

I'm in do much pain and I've had 2 months off work again . Do I give up permanently ? Our finances will be so tight even with pip :/
Hello there! I know that feeling all to well. I had to give up a job that I loved because it was too physically demanding for me. Not sure what physical toll your job is taking on you but maybe you can find something to do from home (just an idea). I really do hope you feel better. Like you, I am also mourning the person I used to be. I was always nonstop and now it seems like I need to ask my body permission to move a muscle. ((HUGS))
Hi Myszka73, After 10 years of work I had to quit my job then I hired a Fibro lawyer and was put on SSI Thank God because I don't know how else my husband and 5 children would have made it. If you don't win your case the first time keep trying the lawyers don't recieve any money unless you win your case. I won mine on the second try.
Good-luck
can you apply for social security disability? you need an attorney as the reject everyone the first time
If u don't want give up try parttime but u could find some job that u can work from home or do home work x
The best thing to do is to keep moving.I lost days at work to but when Im home I find all I want to do is sleep so I try to keep moving it helps me alot and I hope it will help you.
Join today!
Start meeting others who understand