Powered By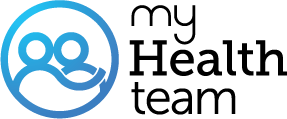 Has Anyone Else Heard About Or Tried Low-dose Nar-Cam (naltrexone) For Fibromyalgia?
A MyFibroTeam Member
I have spent several months without pain medication, in order to try low dose Nar-Cam. I started on a therapeutic dose today. It has been rough, and while you take it, you can't have any narcotics for any reason- and they won't work if you do take them.
So I am wondering what my chances are of this actually working?
Personally I love suboxone but didnt get any relief with naltrexone xr injections or the pills
I haven't tried have heard about. I take tylenol #3 for pain but it only takes the edge off n I take when close to crying or having really busy days in a row just to keep moving. Have high tolerance to pain plus do not want something one day not to work for me later in life when I may really need it. Rather suffer sounds sick I know:(
Everyone is different so there's really no way to of knowing if Naltrexone will work for you or not.. it's basically trial and error on your part.. first and foremost, just information for you Narcan & Naltrexone are NOT the same thing.. Also if you take opioids it typically makes you feel sick BUT some people do abuse pain medication with Naltrexone or Suboxone..I'm not certain if you take anxiety medication but that can also cause your respiratory system rate to slow down.. I was on it for awhile Naltrexone XR injection and the pills and I honestly didn't feel any better but the withdrawals were horrible BUT I personally didn't get any relief.. hope you will have better luck.. I wish you all the best
I am taking naltraxone 1ml at night. Next month I go up to 2ml. This is my first month.
I've been on it for a year now and found that it took away the constant deep pain in my neck and shoulders (which helps me function a LOT better). However, it didn't solve my full body ache so I think it works differently for different people. I've never been put on narcotics for Fibro, though I've had to come off other meds before to try new stuff and it sucked so I feel ya.
It is supposed to trick you body into producing endorphins to fight the pain...
If it blocks the narcotic 'what benefit Is it to using it after not having pain meds.
It's funny you ask because my pain doctor brought it up last month and I'm still debating whether not I want to try it. The articles he gave me prove to me that it's based on sound science and that it could work but how well it will work is up in the air because everybody's different. But if I do end up trying it I sure will let you know.
I will be so interested to see if this helps! I have heard of great results with this drug.
Join today!
Start meeting others who understand